---
Juan Pablo Raba-Orestes Villanueva
10. 5. 2008
Narodil se ve znamení Kozoroha 14. ledna 1977 v Santafé de Bogotá v Kolumbii. Měří 1,84 m a váží 70 kg.
Oblíbené knihy: Bible, Tunel, El Caballero de la Armadura, Alchymista, Sto roků samoty aj.
Oblíbená hudba: Pearl Jam, Stone Temple, Pilots Dave Matewesus, Morphine Phis, The Doors, Rolling Stones, Héroes del Silencio aj.
Oblíbené filmy: Pulp Fiction, Lost Highway, Smrtící zóna, El lado oscuro del corazón aj.
Koníčci: kino, hudba, sport - zvláště asijská bojová umění jako Kendo, adrenalinové sporty, dlouhé túry, motorky, horolezectví. Doma nemá televizi, raději čte, poslouchá hudbu nebo vaří. V jídle preferuje východní kuchyni.
Sám o sobě říká, že vede kočovný život. Narodil se v Kolumbii, pak žil dlouhá léta ve Španělsku, Argentině a Venezuele. Jako malý byl samotář s málo přáteli. Na rozdíl od postav, které často ztvárňuje, je klidný typ pozorovatele, který o věcech dlouze přemýšlí a rozhoduje se s chladnou hlavou. Předtím než se rozhodl věnovat herectví, přivydělával si při studiu v barech nebo jako vedoucí restaurace. Po maturitě začal studovat reklamu, ale brzy poznal, že to není to, co by chtěl v budoucnu dělat a odjel do Argentiny, kde se stal členem posádky závodní plachetnice. V této době nevěděl, co vlastně od života chce a jakým směrem se má dát. Pomohla mu až kniha Alchymista (pozn. to je super knížka od Brazilce Paola Coelha, vřele doporučuju :)),  která ho přesvědčila, že v životě se má dávat i na tušení. Později se vrátil zpět do Kolumbie, kde navázal na svoji kariéru modela z minulých let. Přihlásil se také na konkurz na místo moderátora televize Caracol de Colombia. Neuspěl, ale bylo mu doporučeno studium herectví. Juan Pablo ale nadále neuvažoval o práci herce. K tomu ho přivedla náhoda, když šel s jednou svojí kamarádkou na hodinu herectví, aby jí pomohl jako partner v dialogu. Jeho představení viděl uznávaný kolumbijský profesor Edgardo Román, který ho varoval, aby nepromarnil svůj talent a uvažoval o herecké dráze. Brzy na to získal roli v telenovele Amor en forma. Poté přišla nabídka na slavnou kolumbijskou telenovelu Por qué diablos?, kterou ale nemohl přijmout. A tak další šanci dostal v telenovele La reina de Queens. Současně s prací na tomto seriálu, vystupoval v divadelní hře Crónica de una muerte anunciada. Další roli získal v telenovele Viva la Pepa, kde se objevil po boku Catherine Correia. Ztělesnil zde mladého policistu Luise Angela Perdomo. Sám říká, že se mu role velmi líbila, protože jeho hrdina byl dobrý nezkažený člověk, hledající pravdu, zamilovaný a ve věcech lásky vášnivý ale i těžkopádný. Hrál i v telenovele La niña de mis ojos, v u nás vysílané Mi gorda Bella a nově i v  Estrambotica Anastasia.
TELENOVELY:
Sobregiro de amor(2007)
Y LOS DECLARO MARIDO Y MUJER(2006)
MILOVAT GLORII(ESTEBAN MARÍN)(2005)
DIVOŠKA ANASTAZIE(AURELIANO) (2004)
MÁ TLUSTÁ VALENTÝNA(ORESTES) (2002)
Viva la Pepa(2001)
La Niňa de Mis Ojos(2001)
novější fotky
starší fotky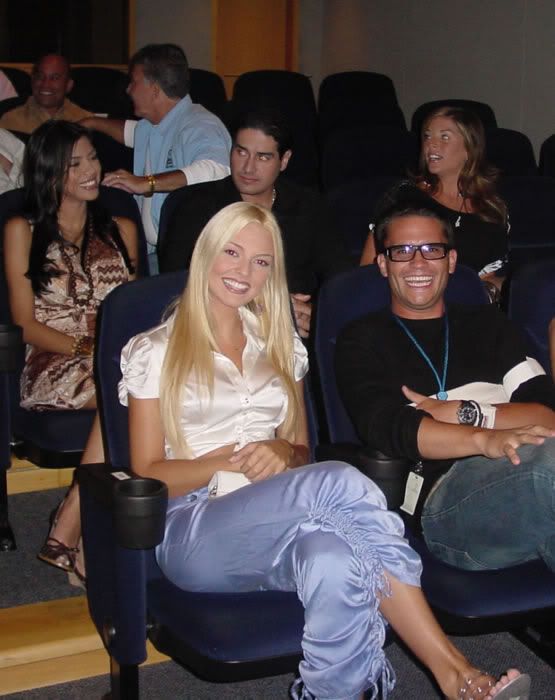 Komentáře
Přehled komentářů
---
---